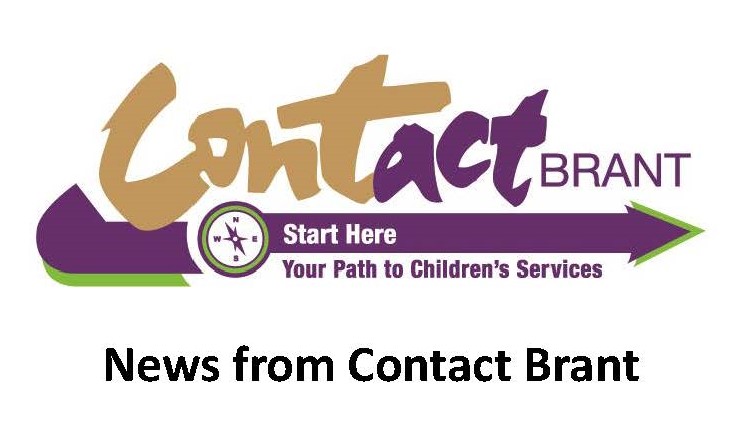 As of November 1st, Woodview is completing the intake for child and youth mental health services for our community.
Contact Brant remains the Access Mechanism, providing intake and referral to other child and youth services in Brantford/Brant.  We continue to be the first place to call for general community information.  Contact Brant also continues as the Lead Coordinating Agency for providing Coordinated Service Planning, FASD Service Coordination, and the Ontario Autism Program's Hamilton-Niagara Region Urgent Response Service.
When you call, you have direct access to professional staff who complete the intake and referrals, provide ongoing service coordination, and support you with general community information.
Phone: 519-758-8228
Email:   information@contactbrant.net
Secure Referral Link: https://contact-brant.ontarionow.ca/external-referral/
For the following situations, call Contact Brant:
Intake, service planning, and/or ongoing service coordination for:
Children and youth with Developmental concerns (intellectual disability, developmental delays, other special needs, etc.) whether diagnosed or
Children and youth with Autism.
Note: Lansdowne Children's Centre and Contact Brant are the funded Ontario Autism Program (OAP) Providers in Brant/Brantford.
Coordinated Service Planning for a wraparound approach with multiple/cross-sector services (developmental, health, education, social, communication, behaviour, etc.).
Children and youth with Fetal Alcohol Spectrum Disorder (FASD), whether diagnosed or suspected.
Referrals for CPRI services (Child and Parent Resource Institute).
Transitional-aged youth (age 14-18) to support
Youth aged 16 – 18 for referral to Developmental Services Ontario for adult developmental services.
Coordinated Information: Provide broad community service and resource information to callers (general public and professionals). We also provide the Community Information Brant, Haldimand and Norfolk website,info-bhn.ca for your easy access to service information.
Coordinated Service Planning (CSP) providing children and youth with multiple and/or complex needs a coordinated service approach across community services, education and health. Contact Brant is the access point and leads this service with 5 other local CSP Providers (Home & Community Care, Lansdowne, Six Nations Health Services, Willowbridge, and Woodview).
FASD Service Coordination for children and youth with FASD, or suspected FASD, providing service navigation, service coordination and capacity-building support.
Ontario Autism Program's Urgent Response Service (URS) for the Hamilton-Niagara Region for children and youth with Autism experiencing a new or recently escalating high-risk behaviour (aggression, fire setting, flight risk, harm to animals, inappropriate sexual behaviour, property destruction, risk of exploitation, self-injurious behaviour, suicidal ideation/behaviour, violent thinking). Provide time-limited interdisciplinary services, behaviour intervention and respite.
Case Resolution Mechanism for Brant, facilitating community planning and action for children and youth with complex, multiple needs where services are challenged to meet their support needs; ongoing review and planning for children/youth who are deemed at risk and require a specialized support plan for stabilization through approved Complex Special Needs (CSN) funding.
Residential Placement Advisory Committee (RPAC) for Brant, reviewing the appropriateness of residential placements for children and youth according to the Child Youth and Family Services Act.
For child and youth mental health services, contact Woodview:
Phone: 519-752-5308, extension: 0
Text 226-920-4427
Email: general@woodview.ca